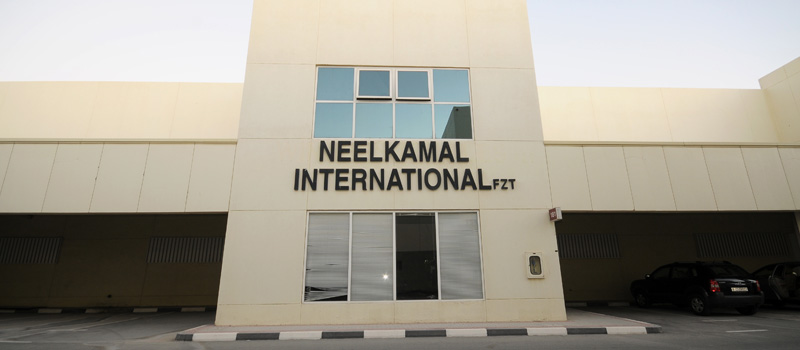 As importers, dealers and exporters of textile goods, the Neelkamal Group is supported by adequate warehousing infrastructure. Initially, individual divisions were handling their own warehousing & distribution responsibility.
However, with the establishment of a CPC, the logistics and warehousing concepts were modified to provide for centralised control and custody. The CPC has been assigned the sole and unified responsibility to source, order and distribute the merchandise to various divisions. The merchandise needs of not only the Dubai-based shops, but that of various overseas locations are met by CPC which made it essential to have centralised ordering for reasons of economies of scale and competitive price advantage. The advantages of unified logistics naturally influence the need to have a Central Warehouse as well.
The Central Warehouse of Neelkamal Group is at Al Quoz area of Dubai. The warehouse, which can accommodate the merchandise of our various Divisions, has halls for holding merchandise & office space. The Warehouse acts as a pivotal operational centre for incoming & outgoing goods and is supported by a team of warehouse custody, control and operations staff, vehicles for goods transportation and online linkage with shops and offices to monitor stock and movement levels.